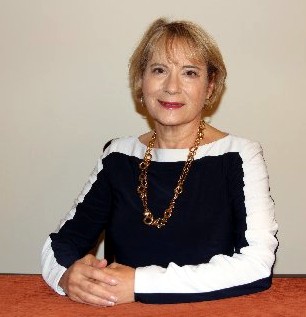 Carla Stone
Board Member
Carla Sydney Stone is the Executive Director of the World Trade Center Delaware, She is a graduate of Columbia University's (New York) Henry Krumb School of Mines with a B.S. degree in Mining Engineering, Geophysics Option and M. S. degree in Mining Engineering and Mineral Economics. She is a Member of the Board of Directors of People to People International, Delaware Chapter, and serves on the International Council of Delaware.
A Past Member of the Board of the World Trade Center Institute Delaware, Carla also is a member of the Water Environment Federation, the Society of Mining Engineers, Society of Women Engineers, and the Project Management Institute.
Carla has been Chair of the Council of Economics of the American Institute of Mining, Metallurgical and Petroleum Engineers. She also served as Economics Committee Chair for the Delaware Delegation to the White House Conference on Small Business. She is the author or editor of over 40 technical papers and books. Ms. Stone is a former re-enactor with the CT 5th. Her personal interests include music and art, gardening, travel, and horses.