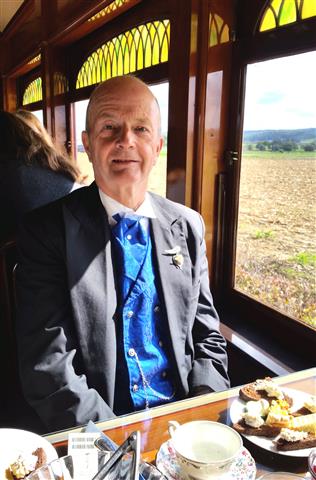 Glenn Pusey
Board Member
Delaware native - born May 30, 1945. Glenn attended the University of Delaware, gaining a B.S. in Civil Engineering in 1968. He attended Northwestern University for a Masters degree in Transportation Engineering in 1978. He gained Professional Registration in Delaware in 1978. Glenn joined the Delaware State Highway in 1968 and trained with the Department through September 2003. He served in a number of increasingly responsible positions, retiring as Deputy Director of Operations.

Glenn also had a secondary military career with the U. S. Air Force. He joined the Delaware Air National Guard in 1968, was commissioned in 1970, and retired as a Colonel in 1998. He served many years as Commander of the 166 Civil Engineering Squadron.

Upon retirement he became involved with the founding of Pencader Heritage Area Association and the development of the museum at Coochs Bridge. He enjoys taking classes at the Osher Institute of Lifelong Learning and being active with the Delaware Saengerbund.